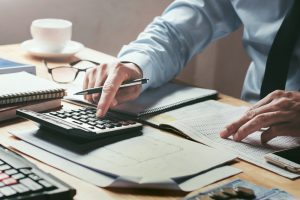 Personal injury cases in Peachtree City are lengthy and stressful. While you wait for your settlement, you have bills to pay. If you suffered injuries from someone else's actions, you might need Peachtree City personal injury finance funding.
Injury accidents leave you with medical bills, lost wages, and much more. Before receiving compensation, you might wonder how you'll be able to pay your costs. Plus, you still have essential living expenses like food and rent.
At Silver Dollar Financial, we provide solutions. Our personal injury finance funding provides the funds you need now. You can cover your costs before your case resolves. To apply today, click Apply Now or call us at (844) 871-0628.
What to Know About Personal Injury Finance Funding
Personal injury cases depend on tort law (Georgia Code § 51-1-1). If another party's actions cause your injuries, that party is liable. You can pursue recovery for your costs through a personal injury claim.
If your claim is successful, you'll receive a settlement that covers your costs. Sometimes, you'll need to file a lawsuit for what you deserve. Getting the compensation you need takes time, and it's not guaranteed.
Personal injury finance funding helps lighten your stress load. Here's how it works with Silver Dollar Financial:
You apply for funding with some essential information. (This does not include your credit score.)
Our team evaluates your application to see if you qualify. (Some people get approval in as little as 24 hours.)
After approval, we send up to $100,000 based on your expected settlement.
You spend the money as needed to cover your costs.
When you finally get your settlement, you pay us back for what we covered — and you keep the rest!
At Silver Dollar Financial, we know not everything goes as planned. Sometimes, an insurance company refuses to settle, or you don't win at trial. However, that doesn't mean you're stuck paying out of pocket.
If you don't end up winning your case, it's okay. You don't have to pay us back unless you win.
Before considering risk options, apply for personal injury finance funding. You'll receive a cash advance to yourself for your needs.
Click to contact the Silver Dollar Financial Team today or Call +1(844)871-0628
Your Funding Options in Peachtree City
Silver Dollar Financial provides up to $100,000 in pre-settlement funding. Your funding options will depend on your case and your financial needs. When you apply for funding, you can include how much money you need.
Most settlements are far above what you receive in funding. You'll keep the rest of what you win for your other injury costs.
If you have specific questions about our funding, call (844) 871-0628. You can also start your application by clicking the Apply Now button above.
Get Finance Funding in as Soon as 24 Hours
We know how frustrating it can be waiting to pay for your injury expenses. With both accident and living costs, you'll have financial obligations like:
Medical bills
Prescription medications
Lost wages
Property or vehicle damage
Rent or mortgage payments
Groceries and food costs
Utility bills
We understand that every day counts. That's why we work to send your funding as soon as possible. We'll send the money straight to your bank account, and you can get approval in as little as 24 hours.
Our goal is to get you the funding you need as soon as possible. You can cover your most immediate costs while you wait for the compensation you deserve.
Click to contact the Silver Dollar Financial Team today or Call +1(844)871-0628
Only Pay Us Back if You Win Your Personal Injury Case
Working with Silver Dollar Financial is risk-free because:
You only pay us back when you win your settlement or court award.
If you don't end up winning your case, you don't have to pay us back.
Instead of a loan, personal injury finance funding is an advance payment. We buy a portion of the settlement you expect to receive. You only pay it back if you win from your case.
If something goes wrong and you don't win, we take the hit. You don't have to worry about repayment.
Apply Now for Pre-Settlement Funding
Top Benefits of Peachtree City Personal Injury Funding
There are many reasons to consider personal injury funding. Basically, it gives you more options and breathing room while working on your case. Here are some of the reasons our customers work with us.
Making Up for Lack of a Stable Paycheck
After an injury accident, you might be unable to work while you heal. Without regular income, many people can't pay their living costs. Plus, you now have medical bills on top of your everyday expenses.
Pre-settlement funding helps you cover your costs now. It saves many people from going into debt or hurting their financial situation after an accident.
You Borrow From Yourself
Personal injury funding is not a loan. It's a pre-settlement cash advance to yourself; the money is already yours to use. We just provide you with access to the settlement funds sooner.
Unlike with a loan, you are not paying the money back out of pocket. The repayment comes directly from what you win — then, you keep the rest. If you don't win anything, you don't pay us back.
More Negotiating Power
The other party or their insurance company will fight against your claim. Many times, insurance companies use tactics like:
Taking a long time to respond to your claim
Offering you a lowball settlement
Questioning your injuries and damages
Pressuring you into settling sooner
Insurance companies know that most injury victims are desperate for compensation. However, the power is back in your hands when you use pre-settlement funding.
You can use the funding to pay for your immediate costs. With your expenses paid for, you can focus on negotiating your settlement. You won't feel the urgency to accept a lower payment sooner.
You Can Get the Peachtree City Personal Injury Finance Funding You Need Today
If you suffered damages in a personal injury accident, Peachtree pre-settlement funding can help you. At Silver Dollar Financial, we provide quick and risk-free funding for your expenses.
To apply for funding, click Apply Now above or call (844) 871-0628. If you have any questions, call us, and we'll be happy to help.
Call or text +1(844)871-0628 or Apply Now for Pre-Settlement Funding