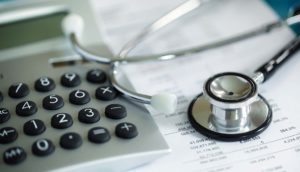 If you are in a difficult financial situation, pre-settlement funding can help you get out of it. More often than not, an accident can leave you with serious damages that require compensation. If you need to pay off your expenses now, you don't have to wait until you get your settlement.
Get access to your settlement early with pre-settlement funding. Silver Dollar Financial can offer Mableton residents up to $100,000 worth of funding in as little as 24 hours. You can apply for free on our website today. Call us for more information at (844) 871-0628.
What Does Pre-Settlement Funding Do?
In layman's terms, pre-settlement funding is like a cash advance. You get access to the settlement you're going to receive before you even win it. The funds come in the form of a non-recourse loan. The Internal Revenue Service (IRS) defines non-recourse debts as ones that the borrower is not liable for.
So, in other words, if you don't end up winning your settlement, you don't have to pay back the funds you received. This may sound fake or too good to be true, but it isn't. If you can't pay us back, we won't pursue repayment.
Why You Need Pre-Settlement Funding
Pre-settlement funding gives you the opportunity to handle all of your expenses and stop debt from accumulating under your name. When you get injured, your bills won't just cease coming in. They won't stop for anything, even after you suffered a terrible accident.
On top of that, the damages you sustained may require your immediate attention. Your medical bills or lost wages will compound the financial strain you may face. This can cause an immensely stressful situation that seems like there's no solution to.
The insurance companies have no incentive to speed up the negotiation process. The courts aren't on your side either. It can take a long time to settle, and this works for the benefit of the insurance company and the defense. The longer they can drag out negotiations, the more likely you will be to settle in their favor and not yours.
Time Is Not on Your Side
The reason why this stall tactic works so well for the insurance companies is that they know that time isn't on your side. The courts work for the public good, but they get so slammed and bogged down with cases that trial can take months or even years to resolve. You could end up waiting for months on end for the money you deserve.
Instead of submitting to the insurance companies' will, you can use pre-settlement funding to your advantage. You can afford to hold out longer for a proper settlement because the financial pressures that the insurance companies seek to exploit for a lower settlement are nullified.
Our Application Process
Our application is easy to fill out. All you need to do is:
Provide the necessary information on the application.
Wait for our financial experts to review your application.
Get approved within 24 hours and receive your funds shortly after.
You can apply for up to $100,000 of funding. If you end up needing more after your first application, you can re-apply as many times as your settlement amount allows. We won't ask for any financial information such as a credit check or proof of employment.
All that our team cares about is how much you need, how much your settlement is worth, details about your case, and your lawyer's information. We will work hard to get you your money as fast as possible.
Cover All of Your Expenses
We don't restrict how you can use your funds. You can apply them to various expenses like:
Rent or mortgage payments
Living expenses, groceries, utilities, etc.
School or tuition fees
Vehicle repairs or replacements
Property damages
Medical expenses
There are no restrictions on what you can use pre-settlement funding for because it's your money. Remember, the non-recourse loan you get is like a risk-free cash advance. You can spend your funds however you want to and wherever you want to.
Get Approved for Pre-Settlement Funding in Mableton
Silver Dollar Financial has been serving Mableton and the surrounding areas throughout Georgia for years. We help personal injury victims reclaim control over their finances and help them get the settlement they deserve. Apply online today or call us at (844) 871-0628 to learn more about all of the financing options we can provide.
Call or text +1(844)871-0628 or Apply Now for Pre-Settlement Funding