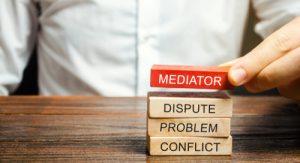 Personal injury claims can take a while to resolve. Between the two-year statute of limitations before a claim even has to be filed, drawn-out negotiations for an agreeable settlement, and the possibility of a lengthy courtroom drama, an injured person may have to wait years to get their rightful money. Through pre-settlement funding, you can get your money now rather than having to wait.
Silver Dollar Financial offers a simple, straightforward three-step process for anyone seeking pre-settlement funding. You apply, we review, and then you get your money. Once you settle your personal injury claim, you simply pay us back out of that settlement amount. Essentially, you borrow from yourself.
The Pre-Settlement Funding Process
The Silver Dollar Financial pre-settlement funding process only requires one step from you: application. We take it from there, handling the details so that you can focus on your claim without having to add any stress to your life.
Applying for Pre-Settlement Funding
By clicking on the Apply Now button on our website, you can start the process to get your money. Enter your information, including the contact information for the law firm that represents your claim, details on the nature of your personal injury case, and information about your current financial situation.
Silver Dollar Financial Reviews Your Application
After you have submitted your application, our finance experts look into your case. Your credit score is not considered when approving your presettlement loan. We may approve your funding in as little as 24 hours, though sometimes we will contact you or your attorney for additional information before making our assessment.
Get Money Fast
After you are approved, you can expect up to $100,000 in your bank account in short order. Remember, though you get your funding through Silver Dollar Financial, this amount comes from your future settlement.
Click to contact the Silver Dollar Financial Team today or Call +1(844)871-0628
When You Do Not Recover Compensation
Though you deserve compensation for the damages you suffered, the unfortunate truth is that the justice system is often unpredictable. Sometimes, your claim may result in a judgment that does not favor you. In fact, you may be unable to recover at all.
So what becomes of pre-settlement loans in Sandy Springs when you do not recover a settlement? Don't worry. If you do not recover, you do not have to pay us back. We want you to pursue justice free of extraneous worry, and we don't think the opposing side should have an upper hand just because you are worried about having to pay back a loan.
Other Kinds of Funding That Can Help Me
Pre-settlement funding is specifically geared toward advancing your settlement in a personal injury case. However, Silver Dollar Financial also specializes in a range of other financial assistance options. The best way to decide on what is best for your situation is to get in touch with our financial team as soon as possible.
Inheritance Loans
Sometimes, the payment of inheritance can be stalled in probate or through courtroom challenges. This can keep the deceased person's wishes from being fulfilled and possibly put the beneficiaries in a difficult financial position. Silver Dollar Financial can work with you to either provide Atlanta pre-settlement funding financial help or connect you with other lenders who specialize in inheritance loans so that you do not have to wait to get the money that was left for you.
Structured Settlement Loans
Structured settlements were boosted in 1982 with the passage of a law known as the H.R. 5470- Periodic Payment Settlement Tax Act. A structured settlement is an arrangement in which the money you are owed from your personal injury settlement is paid out in installments over time. So, instead of getting one large lump sum, you get several smaller payments. This can be useful in some situations, such as settlements for minors who lack the financial knowledge to be responsible, but many adults find these arrangements frustrating. Silver Dollar Financial offers structured settlement loans to give you the full value of your settlement in one lump sum, and you pay us back as your structured payments trickle in. That way, you get your money now rather than later, and you have the freedom to spend it as you wish.
Click to contact the Silver Dollar Financial Team today or Call +1(844)871-0628
Start the Pre-Settlement Funding Process Now
Take control of your finances by getting pre-settlement funding. Fill out the application form on our Apply Now page or call our team at (844) 871-0628 to learn more. Silver Dollar Financial is on your side and wants to give you the financial relief you need to pursue justice in your case.
Call or text +1(844)871-0628 or Apply Now for Pre-Settlement Funding