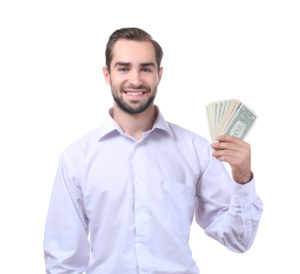 At Silver Dollar Financial, we know how hard the legal funding industry can be for outsiders to navigate. We think you should have the best information possible when selecting a legal funding company. That's why we made this guide of the best U.S. lawsuit funding companies in 2021.
A lawsuit loan can be a lifesaver, but many people aren't sure who to turn to when they need each. Every legal funding company is different and has a specialization that could be right for you. We hope this guide helps you find that legal funding partner that's suited to your needs.
What to Look for in a Legal Funding Company
There are countless legal funding companies out there, but only a handful will make a suitable partner for you. If you're new to the lawsuit loans industry, it helps to know what to look for in a reputable legal funding company. It's easy to enter into a bad legal loan deal if you aren't sure what a good one looks like.
The good news is that for all of the industry's diversity, quality lawsuit loans lenders share the following traits:
Low, simple interest rates
No hidden fees
Easy to reach customer service
Nonrecourse financing
Simple contracts
Fast application approval
Quick delivery of your money
While it's not a universal trait of reputable legal loans lenders, many of the companies with the best reputations are also members of industry trade groups such as the American Legal Finance Association (ALFA) or others. More established lawsuit loan companies will also have a number of online reviews you can read to get a sense of the service they offer.
How Is Interest Determined for a Lawsuit Loan?
In general, the interest you pay on a lawsuit loan will depend on the risk involved with your case. The IRS actually classifies legal funding as a type of investment, meaning legal funding companies assume all of the risk of your loan. This also means that a total loss on their capital is possible, meaning they want to ensure they make a rate of return that satisfies their investors.
A legal funding company will want to speak with your lawyer to learn about your case. If you're in an at-fault state, you could have a harder time obtaining legal loans or may be unable to do so entirely for some types of cases, particularly car accidents. This is because if you're found to be at fault, you lose all ability to receive financial compensation for your damages.
Those in at-fault states may face higher interest rates than those plaintiffs living in other states. However, reputable legal loan companies will generally charge lower interest rates than more unscrupulous companies, ensuring that you'll have a significant portion of your settlement left over once you've repaid your funding. They also offer simple interest rates, saving you money.
Top Lawsuit Funding Companies
Here are the top US legal funding companies for 2021 based on the types of funding they provide, their reputation, and the breadth of cases funded.
Silver Dollar Financial
Silver Dollar Financial serves legal funding clients throughout Georgia. If you're waiting on a settlement, they can provide you with fast financing, which can be critical if you're facing any immediate living or medical expenses.
Silver Dollar Financial knows the wheels of justice can turn slowly, and they aim to ensure their clients aren't caught under them. The company was founded with clients in mind and on the principles of responsibility, respect, and empowerment. In an industry with predatory lenders, Silver Dollar Financial empowers its clients to help them get the justice they seek.
Oasis Financial
Founded in 2003, Oasis Financial is one of the oldest and most well-respected legal funding companies in the United States. Since their founding, they've helped over 250,000 clients obtain the legal funding they needed to complete their fight for justice. They offer loans ranging in size from $500 to $100,000, which can be wired to your bank account in as little as 24 hours.
Oasis Financial has built a solid reputation for itself across two decades of service. They maintain an A+ rating with the Better Business Bureau, which is important in an industry where unscrupulous companies try to take advantage of their clients. To further support their clients, Oasis doesn't require any of their legal funding to be repaid if you lose your case.
Tribeca Capital Group
Rated as the #1 company for Better Lawsuit Loans by Attorney at Law Magazine, Tribeca Capital Group has one of the best reputations in the legal funding industry. Based in New York, this company serves clients nationwide. Their lawsuit loans are 100% nonrecourse, meaning if you happen to lose your case, you still get to keep their money.
Tribeca funds a wide variety of settlement cases, so if you're waiting on one, it's likely you qualify. In order to determine your legal funding needs Tribeca will speak with your lawyer directly to assess your case. They can approve your application and have cash delivered to your account within 24 hours.
Nova Legal Funding
Los Angeles-based Nova Legal Funding offers legal loans for a wide variety of cases but specializes in personal injury cases. Nova Legal serves clients nationwide, but restricts services in Maryland, Colorado, and Virginia. Nova Legal uses a conservative approach when determining who will receive legal funding and how much.
Upon approval, Nova Legal can provide you with legal funding in as little as 24 hours. Nova Legal specializes in personal injury cases, but they can fund a wide range of lawsuits beyond this scope. However, they only provide pre-settlement funding and don't offer the wider suite of financial products found at other institutions.
High Rise Financial
High Rise Financial is one of the largest settlement funding companies in the country. This California-based firm services clients across the United States and funds a wide range of legal funding cases. Whether you're facing a workplace injury, medical malpractice, or a car accident, High Rise can offer you funding for your case.
High Rise Financial is well aware of how pressing it is that their clients get their money fast. As a result, the firm has a 24-hour approval period, by which time you could have money in your account. There are no strings attached, and you can use your nonrecourse legal funding however you want, with no fear of repayment if you lose your case.
Liberty Settlement Funding
Liberty Settlement Funding is based in Florida and offers pre-settlement loans for a wide range of settlement cases, including personal liability, medical malpractice, and car accident cases. Their funding can be used to cover a wide range of expenses you might encounter after an accident, including medical expenses.
In order to determine how much legal funding you qualify for, Liberty Settlement Funding will first contact your lawyer. Together they'll review your case and determine the odds of your victory. The amount of legal funding you're offered and the interest rate you'll be charged will be based on this information.
Fair Rate Funding
Fair Rate Funding offers pre-settlement loans for a wide variety of types of cases, meaning if you're waiting on a settlement, it's likely that they can help you. Their legal funding is offered on a nonrecourse basis, meaning that you won't have to repay it if for some reason you lose your case. This can save you plenty of headaches and lets you spend your money without stress.
Fair Rate Funding will contact your lawyer to discuss the facts surrounding your case. Once they've had a chance to review the likelihood of you winning, they can make an offer as to the amount of funding they're willing to lend you. Their interest rates will also be determined by how difficult your case appears based on the facts provided.
Ally Lawsuit Loans
Ally Lawsuit Loans serves clients across the United States and provides legal funding for just about any type of case you could imagine. Though a newcomer on the legal funding scene, they've already attracted top reviews. They've emerged as one of the top legal funding companies of 2021 thanks to their dedicated service and flexible terms.
Ally Lawsuit Loans makes the application process for a lawsuit loan streamlined, allowing many applicants to be approved within 24 hours. Simply submit an online application and Ally will contact your lawyer regarding details about your case. Should they approve your funding, you'll be offered it on a nonrecourse basis, freeing you from worries about repayment.
Legal Bay
Legal Bay, a legal funding company based in New Jersey, offers a wide variety of settlement funding options to its clients. They cover many corner cases that other companies don't advertise, such as wrongful imprisonment and sexual harassment cases. Their legal funding is offered on a nonrecourse basis, meaning you don't have to repay it if you lose your case.
Legal Bay offers a 48-hour loan approval process, meaning plaintiffs can get their money fast and when they need it most. They also offer affordable interest rates that you can learn more about should you apply with them. They'll only look at the details of your case when deciding whether or not to fund your lawsuit.
US Claims
With over 20 years in business, US Claims is one of the oldest legal funding companies operating today. They offer nonrecourse loans to cover a wide variety of personal injury and liability cases. The money you receive from them can be useful for paying related medical expenses, especially after a serious car accident or other injury.
The money you receive from US Claims is yours to use in whatever way you see fit. You won't have to repay it if you lose your case, and your settlement will be the only source of repayment for what you borrow. US Claims can deliver your money to you in as little as 24 hours, except for the weekends.
Mustang Funding
Founded in 2005, Mustang Funding has emerged to provide nonrecourse pre-settlement legal funding to clients across the United States. They specialize in providing legal funding for personal injury cases. They also offer commercial funding and attorney funding that is directed at the needs of law firms.
Mustang Funding provides little details about the terms of its funding on its website. However, they have received stellar reviews from those who have worked with them and have built a reputation as a reliable legal funding partner. Mustang could be just right for your needs, especially if your business is in need of legal funding.
Direct Legal Funding
Direct Legal Funding, based in New York, offers legal funding for car crashes, personal injury cases, and even employment lawsuits. Unlike most legal funding companies, they have no cap on the amount of funding they're willing to offer you. They also stand apart by advertising their interest rates, which can start as low as 2%.
Direct Legal Funding's lawsuit loans are offered on a nonrecourse basis, meaning if you don't win your case, you don't have to pay them back. This means you can spend your lawsuit loan freely without worrying about having to repay it. Their funding can be approved in as little as 24 hours, giving you fast access to cash when you need it most.
Golden Pear Funding
New York's Golden Pear Funding can provide you with a lawsuit loan if you're in need of money ahead of your settlement. They fund a wide variety of cases, including personal injury, workplace accident or compensation cases, and medical malpractice cases. The amount of legal funding you can recieve will depend on how likely it appears that you'll win.
Should you lose your case, you have no need to worry: all of Gold Pear's legal funding is provided on a nonrecourse basis. This means that you'll only need to repay it should you actually win your case, and if you lose, you won't owe anything. However, your interest rate will be determined by the likelihood that you will win your case.
America Lawsuit Loans
Florida-based America Lawsuit Loans offers nonrecourse legal funding for a wide variety of cases, including personal injuries, car accidents, employment claims, and product liability claims. Since they don't require a credit check, they can deliver settlement loans to clients fast, with many applications approved within 24 hours of submission.
As America Lawsuit Loans issues nonrecourse legal funding, you won't have to pay anything back if you lose your case. However, they don't offer information about potential interest rates you could face should you decide to borrow. However, the company has earned a solid reputation as a reputable lender through its years of service.
UpLift Legal Funding
Santa Monica-based UpLift Legal Funding offers coverage to clients in all 50 states, with a few exceptions. Founded in 2017, the company has fast become a trusted name in the legal funding industry. They currently boast a 4.9 out of 5 star rating on Google based on over 60 reviews.
UpLift Legal Funding promises to provide its clients with an elevated level of service. They offer their clients a combination of low rates and a fast delivery of their lawsuit loan. UpLift Legal Funding offers an incredible mix of service, speed, and breadth of coverage that's hard to find anywhere else.
Apply For Legal Funding With Silver Dollar Financial Today
At Silver Dollar Financial, we know how hard it can be to make ends meet as you're waiting on a settlement. That's why we've streamlined our legal funding application process to get money into our clients' pockets faster. We serve clients throughout the United States and can provide you with quick, affordable legal funding for your settlement.
Contact us today and we can discuss your needs and how we can best serve you. Whether you're looking for legal funding or a lump sum payout on a settlement you've already won, we'll be there to help you. We were founded with each of our clients in mind and bring that sense of responsibility, respect, and empowerment to everyone we serve.