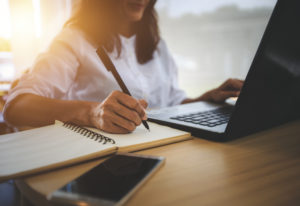 Lawsuit loans, also known as pre-settlement funds, can provide relief for many facing a mounting debt during a challenging time. For 11 years, Buckeye Legal Funding has offered funding to some of those who have had an open case.
But how does it compare to Silver Dollar Financial? Let's look.
A Synopsis of Buckeye Legal Funding
Based in Ohio, Buckeye Legal Funding started its business of lawsuit loans in 2010. It offers a straightforward way to get some cash without going through the complicated paperwork of a bank loan may entail.
Both Buckeye and Silver Dollar Financial offer a loan amount based upon a predetermined estimate of what your case could be worth. Each company offers the loan as non-recourse funding. By offering you a loan the financial company is betting you will win your case.
If for some reason, you do not win, you owe the company nothing, not even interest. It is a gamble for them, but with experienced agents, either company has a fairly good feel for whether you will win your case.
How are Buckeye Legal Funding's Reviews?
According to the Better Business Bureau (BBB), Buckeye Legal Funding is not BBB accredited. In fact, according to the BBB, it is out of business. Yet, its website still appears intact, with the contact button active.
There was one negative comment left with BBB dating back to January 2020. The commenter said Buckeye failed "to disclose why they did not fund in specifics unethical in dealing with me."
However, the company has over 600 reviews on Trustpilot with an average of 4.5 of 5.0 stars. A note by Trustpilot says of Buckeye, "This business has used incentives to collect reviews in the past." Trustpilot quit allowing the use of incentives in August 2020. Buckeye has not received any Trustpilot review since that date.
Google Reviews of Buckeye Legal Funding
Sixty Google reviewers averaged out to a 3.2 out of 5.0-star rating for Buckeye. Being a younger company, Silver Dollar Financial does not yet have as many Google reviews. We, on the other hand, have a 5.0 out of 5.0 rating.
One attorney commented in part about Silver Dollar Financial, "They do a stellar job at making sure I am kept informed and their documentation is organized. I find their rates to be fair, and they are willing to spend time answering my clients' questions."
What Type of Funding does Buckeye Legal Funding Provide?
Buckeye Legal Funding offers pre-settlement funding for almost any type of personal injury case including wrongful death and worker's compensation funding. Like Silver Dollar Financial, there is no credit check or employment verification needed. The company talks over your case with your attorney to determine if you qualify for funding.
Unlike Silver Dollar Funding, there is no set funding limit with Buckeye. Silver Dollar has a cap of $100,000. Why is that important?
Without a cap, a loan for the plaintiff could be so high that following their settlement, they may end up with nothing. All settlement funds may be owed to the lender.
Services Buckeye Legal Funding Offers
The method of funding between Buckeye Legal Funding and Silver Dollar Financial are similar. Unlike traditional bank loans, funds are not awarded due to good credit scores or whether you are employed.
And as previously explained, if approved your loan is non-recourse. You owe nothing.
What you do share is your contact information as well as your attorney's contact information. You also permit your lawyer to discuss your personal injury case with the financial company. Both companies focus primarily on personal injury lawsuit cases such as:
Motor vehicle accidents

Bicycle accidents

Workers' compensation

Medical malpractice

Slip and fall accidents

Dog bites

Social Security disability

Defamation of character
In addition, Silver Dollar Financial also offers inheritance loans.
Top Considerations When Choosing a Lawsuit Loan Company
Some factors you should consider when choosing the best lawsuit loan company for you include:
Transfer Rate
One of the purposes of a lawsuit loan is to get cash into your bank account quickly. The funding process should not take more than a few days. Once approved, and you agree to the amount and terms, you should have your funds available within 24 hours.
Interest Rate
Make sure you understand your interest rate before you sign on the dotted line. You should be able to get an interest rate quote with your request for funding upfront before the lender gathers the information regarding your case. The lender will provide a monthly percentage rate.
More routine loans and credit cards offer terms in annual percentage rates. You need to know just how much interest you will be paying.
How does Buckeye Hold Up to Silver Dollar Financial?
While Silver Dollar Financial and Buckeye Legal Funding match up equally in some ways. There are differences in others. Some similarities:
Non-recourse funding –

if you do not win your case, you owe the lender nothing.

Easy application process –

no checking credit ratings, financial records, or employment records.

Funding for almost any type of personal injury lawsuit claim –

the amount of funding is based upon your individual claim.
Some differences:
Approval turnaround –

Oasis does not share on its website how long it will take to receive your funding. Silver Dollar works to get you your funds within 24 hours of approval.

Amount of funding –

Oasis offers unlimited funding depending upon your case. Silver Dollar Financial caps its lending at $100,000 per case. You will not owe more than you can recover.

Better Business Bureau accreditation –

Oasis is not accredited; Silver Dollar Financial is accredited.
Why Choose Silver Dollar Financial?
While there are no major red flags regarding Buckeye Legal Funding, we don't know why the BBB believes it is out of business. That said, Silver Dollar Financial has an A rating with the bureau and is proud of it.
We will work quickly to get you financial assistance and offer full disclosure regarding your loan. While you're here, apply with us. It's easy. We will keep you apprised of your application process and get your funding results to you fast!