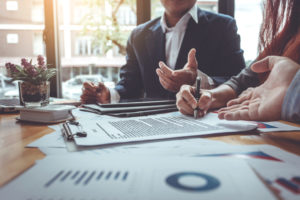 If you are involved in a personal injury case and need money now, Silver Dollar Financial can help. Accident victims often seek help for paying routine bills as well as medical expenses and other costs that accompany an auto accident.
A Maine car accident cash advance on your settlement can be the solution you need to overcome the financial roadblocks you are currently facing. This type of loan is a non-recourse funding option that is secured and repaid by your future settlement check. There is no risk to your personal credit rating, and you do not repay if your case is lost.
Car Accident Settlement Loans in Maine
Lawsuit loans, settlement cash advances, and auto accident loans are all names that are used interchangeably. They all refer to taking a loan on an accident claim when a settlement is expected on some future date. 
Instead of relying on the borrower's ability to pay, the loan is created based on the collateral of the potential settlement. This is a practical way for accident victims in Maine to get the financial help they need while they wait for a resolution to their case.
Click to contact the Silver Dollar Financial Team today or Call +1(844)871-0628
Why Is My Car Accident Claim Taking So Long?
A majority of personal injury cases settle, but the time they take is a factor that varies wildly from case to case. One of the most common questions car accident victims have is, "Why does it take so long for my auto accident case to settle?" 
The main reason people need accident loans is due to the time it takes to negotiate a case to its completion. As they wait for compensation to repair their cars, cover their medical costs, and compensate for their lost wages from time off work, daily life goes on. There are still bills to pay, and now the victim is falling behind.
A Car Accident Loan in Maine Can Help You Fight Insurance Company Tactics
The insurance company has good reason to drag their feet. It benefits them to stall and wait for the plaintiff to be leveraged into a position to accept a reduced settlement. The defendants often file motions to dismiss and attempt to divert fault. This delays further negotiations and compounds the financial struggles of the victim. 
In some cases, the defendant will dig into every detail to find a sliver of evidence that the victim should bear some of the fault. Your attorney may need time to craft the best argument to prove your innocence and their negligence. With a car accident loan in Maine, you can cover your current expenses in the interim.
Click to contact the Silver Dollar Financial Team today or Call +1(844)871-0628
Why Take a Maine Car Accident Loan?
With funding from a Maine car accident settlement loan, you buy the necessary time to fight back for a larger settlement amount. You are no longer backed into a corner by unpaid financial obligations. You are free from the financial stress of unpaid bills.
Another benefit to pre-settlement funding is the ability to avoid future penalties and junk fees. When utilities, cell phone payments, and credit cards fall behind, there are often penalties to pay, such as reconnection fees, NSF and overdraft fees, and late payment fees. These costs are all avoidable when the funds are available to pay on time.
Apply Now for Pre-Settlement Funding
Will an Accident Loan Affect My Credit Rating?
No. Taking a loan against your settlement does not require a credit inquiry, and there are never monthly bills to worry about. The cash advance is based on the collateral of your pending settlement. 
When used responsibly, car accident loans can help you maintain your good credit by enabling you to pay bills on time and prevent damaging reports of late payments on mortgages, credit cards, or other obligations.
Are There Any Upfront Fees for Applying to Legal Funding?
No. There are no costs out of pocket or upfront. The application process is free of charge, so there is no risk to apply. Legal loan funding is designed to help car plaintiffs when financial obstacles have become insurmountable.
Most reputable lenders understand the stressful situation an injury accident can create. Any fees that may apply to your Maine car accident loan will be spelled out clearly in the loan agreement and should not include any surprises. 
How Much Pre-Settlement Funding Will I Qualify for?
Qualifying for a non-recourse loan hinges on your expected settlement. Factors that influence the value of your settlement include the severity of injuries, the amount of time it takes to recover, lost wages, damages to the car, liability, and the insurance policy coverage amount.
We work with your attorney to collect all the information and formulate a projected settlement amount. The settlement typically hinges on what the insurance policy value is, as settlement can not exceed the amount of a policy.
Most states have different minimum policy requirements, but some drivers opt to carry more than that. In the case of commercial vehicles, liability can be valued at up to $1 million. In Maine, the minimum amount required by law is:
$50,000 per person for bodily injury

$100,000 per accident for bodily injury

$25,000 for property damage

$2,000 per person for medical payments

$50,000 per person and $100,000 per accident for UM coverage
You can get a ballpark figure with the insurance amounts listed above. It is safe for you to assume that most lenders will approve 10-20% of the total value of the claim for a car accident loan. So, if your case is determined to have a value of $50,000, you can borrow between $5000 and $10,000.
Interest on an Auto Accident Settlement Loan
Our commitment to our clients is to charge simple, non-compounding interest rates. The rate we charge for pre-settlement funding is in the single digits, and there are no hidden charges in the loan agreement. 
Our organization was founded on the principles of responsibility, integrity, and respect. This means we will treat you fairly and listen to your questions and concerns. Our contracts are easy to understand because we believe in practicing ethical lending.
Types of Car Accidents We Fund
Here is a brief list of the kinds of cases we regularly work with:
Bike accidents

Brake failure accidents

Bus accidents

Commercial vehicle accidents

Dangerous highway conditions accidents

Defective tire accident

Drowsy driving car accidents

Drunk driving accidents

Motorcycle accidents

Parking lot accidents

Pedestrian accidents

RV accidents

Semi-truck/tractor-trailer accidents

Rideshare/Lyft/Uber accidents
Apply for a Maine Car Accident Loan Today
Take control of your circumstances with a Maine car accident loan today. We are here to help and want to empower car accident victims with the financial resources they need to get their lives back on track. To find out more, contact our office or click the Apply Now button on our website.
Silver Dollar Financial can get you the money you need in as little as 24-48 hours. Free yourself from the stress of past-due bills and call now to speak with our knowledgeable lending team. The application is free of charge.
Call or text +1(844)871-0628 or Apply Now for Pre-Settlement Funding